Agrotourism Pod Lipą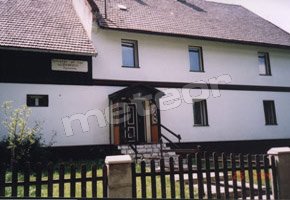 address
m. Stojków 32, Lądek-Zdrój, dolnośląskie
gallery
Prices - additional information
we offer
room type
number
price [PLN]
room

for 4

person(s)

2

60

-

80

/

room

room

for 6

person(s)

2

90

-

120

/

room
Night's lodging 15 PLN per person.
About us
At guests' disposal: fully equipped kitchen, common room with TV.
On the premises parking lot.
Additionally on the premises: place for grill, place for bonfire, tent site.
Nearby attractions
For the active guest: hiking trails, cycle lanes, ski lifts and slopes.
Invitation
We invite you to take advantage of our offer - satisfaction guaranteed.
Atrybuty / atuty / ważne informacje
agrotourism in the neighborhood
accommodation in the neighborhood
Ciekawe miejsca w okolicy
Poszukiwane miejsca w okolicy
- 23 Wojskowy Szpital Uzdrowiskowo Rehabilitacyjny Sp ZOZ w Lądku Zdrój ~ 1.99 km
- Szpital Zespołu Opieki Zdrowotnej w Lądku Zdroju ~ 2.34 km
- Katolicki Cmentarz Komunalny w Lądku- Zdrój ~ 2.47 km
- Kościół Narodzenia Najświętszej Maryi Panny w Lądku-Zdroju ~ 2.47 km
- Trojak ~ 2.59 km
- Sowia Kopa ~ 2.70 km