Apartament Bieszczadzkie Klimaty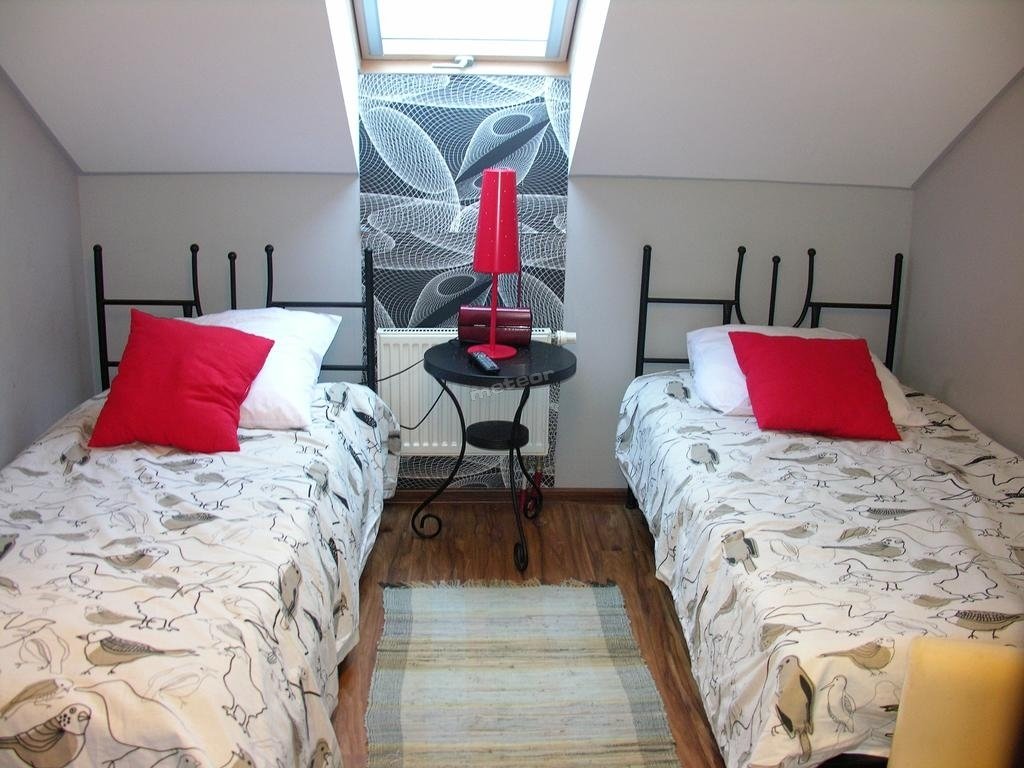 address
ul. Łukasiewicza 4/32, Ustrzyki Dolne, podkarpackie
gallery
Prices - additional information
we offer
room type
number
price [PLN]
apartment

for 4

person(s)

1

110

-

200

/

apartment
Minimum length of stay is 2 days.
Check-in & check-out time from 16.00 to 12.00 on the day of departure.
Apartments
Apartment consists of: 2 bedrooms, living-room, kitchenette, bathroom.
Kitchenette is equipped with: fridge, cooker, microwave oven, cordless kettle, dishes.
Apartment is equipped with: wireless Internet access (Wi-Fi), satellite TV.
About us
On the premises parking lot.
Nearby attractions
For the active guest: ski lifts and slopes, hiking trails, cycle lanes, horseback riding, indoor swimming pool.
Location
The facility is located in the quiet surroundings.
To the swimming pool 50 m.
The ski lift 200 m.
Invitation
WE INVITE YOU ALL YEAR ROUND!!!
lokalizacja
widok na góry
Z okien apartamentu widać góry (Laworta oraz Mały Król) oraz całą Dolinę Strwiąża.
udogodnienia
aneks kuchenny
Aneks kuchenny wyposażony jest w czajnik, lodówkę, toster, mikrofalę, kuchnię gazową oraz zestaw garnków i naczyń.
internet
Bezpłatny dostęp do szybkiego internetu Wi-Fi oraz przewodowego. Bardzo dobry zasięg w całym apartamencie.
łazienka
Prywatna łazienka wyposażona w prysznic, umywalkę oraz ubikację. Do dyspozycji naszych Gości dostępna jest również suszarka do włosów oraz ręczniki.
WWW
apartments in the neighborhood
accommodation in the neighborhood
Ciekawe miejsca w okolicy