Holiday House Bliźniak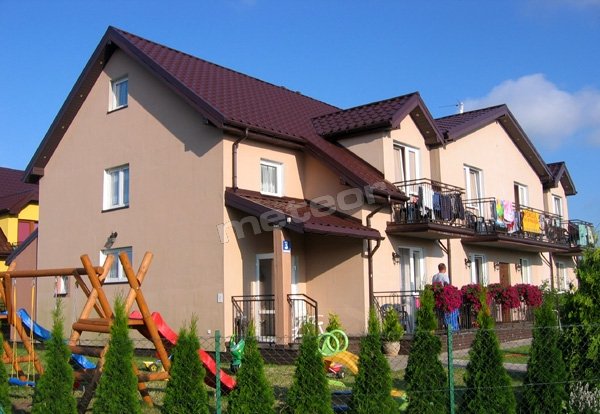 address
ul. Kwiatowa 3, Grzybowo, zachodniopomorskie
gallery
Prices - additional information
we offer
room type
number
price [PLN]
room

for 2

person(s)

50

-

150

/

room

room

for 3

person(s)

75

-

160

/

room

room

for 4

person(s)

100

-

180

/

room
Additionally local fee 1,80 PLN per person per night.
Check-in & check-out time from 14.00.
Rooms
Rooms with bathrooms, with balconies.
Rooms are equipped with: radio, TV, Internet access, beach equipment, cordless kettle.
About us
At guests' disposal: fully equipped kitchen, iron, washing machine, common room.
On the premises free parking lot.
Additionally on the premises: garden, place for grill.
Our attractions
For children play-ground.
Gastronomy
Average price of dinner 16 PLN.
In the vicinity: restaurant, bar, pizzeria, fish bar.
Location
The facility is located near the centre.
To the beach 500 m.
Advantages
Our advantages: picturesque places, calming, refreshing, energizing microclimate and competent staff will let you take a break from everyday life.
guest rooms in the neighborhood
accommodation in the neighborhood
Ciekawe miejsca w okolicy
Mogą Cię również zainteresować ...
accommodation Grzybowo vicinity