Agroturystyka Jędrusiowa Chata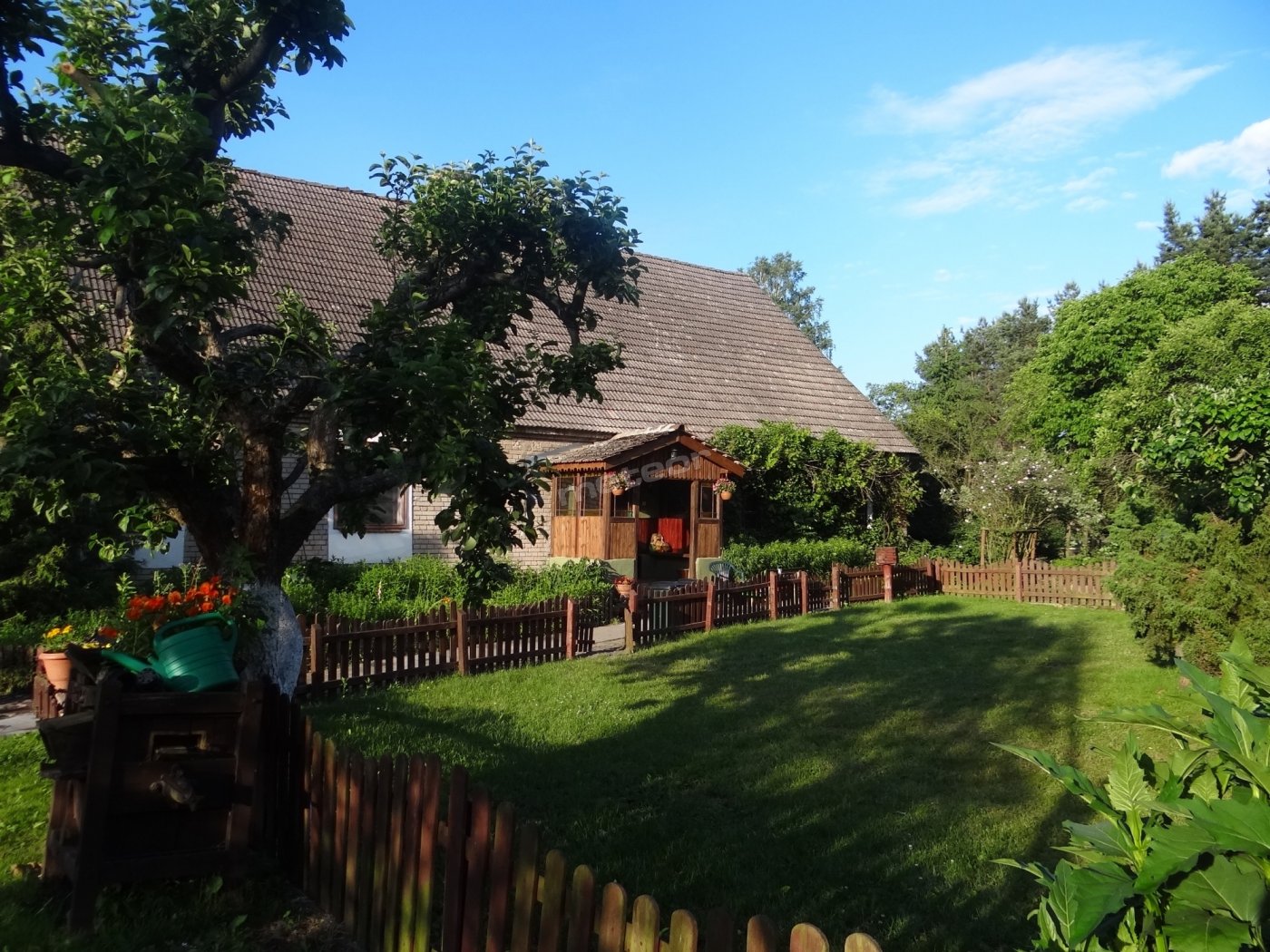 address
m. Kocień Wielki 33, Wieleń, wielkopolskie
gallery
Prices - additional information
we offer
room type
number
price [PLN]
room

for 2

person(s)

1

43

-

50

/

person

room

for 4

person(s)

4

43

-

50

/

person
Accommodation with full board (cost of stay) 89 PLN per person.
Children accommodation + full board (koszt pobytu) 66 PLN.
A charge for a dog or other pet 5-10 PLN per day.
Check-in & check-out time from 13.00 to 11.00 on the day of departure.
Guarantee of the reservation is advance payment of 30% of the cost of stay.
The total payment for the stay on the day of arrival.
Rooms
Number of rooms in the building 5.
Rooms with bathrooms.
Some rooms with exit to terrace.
About us
At guests' disposal fireplace room.
Additionally on the premises: terrace, place for grill, place for bonfire, smokehouse.
The facility is situated in a historic building.
Treatments
We offer the following treatments hippotherapy.
Events and conferences
We perfectly organize integration events.
For the interested we organize: carriage rides, sleigh rides, discotheques.
Our attractions
For the active guest we offer: volleyball field, badminton field, table tennis, basketball field, riding lessons, horse riding, bikes, Nordic Walking sticks.
Nearby attractions
For the active guest: possibility of mushroom picking, cycle trips, possibility of fishing, Nordic Walking.
Tourist attractions: architectural monuments, wildlife watching.
Gastronomy
We specialize in the following cuisines traditional cuisine, home cuisine.
We offer dishes prepared from specially selected high quality products.
Location
The facility is located: in Puszcza Notecka forest area.
Advantages
Our advantages: silent and peaceful vicinity, excellent conditions for walking and spending free time outdoors, a perfect place for active rest.
Invitation
We organize: horse riding camps, educational school trips, bivouacs.
We invite you all year round, we guarantee nice and professional service.
WWW