Training Centre and Holiday Resort Kormoran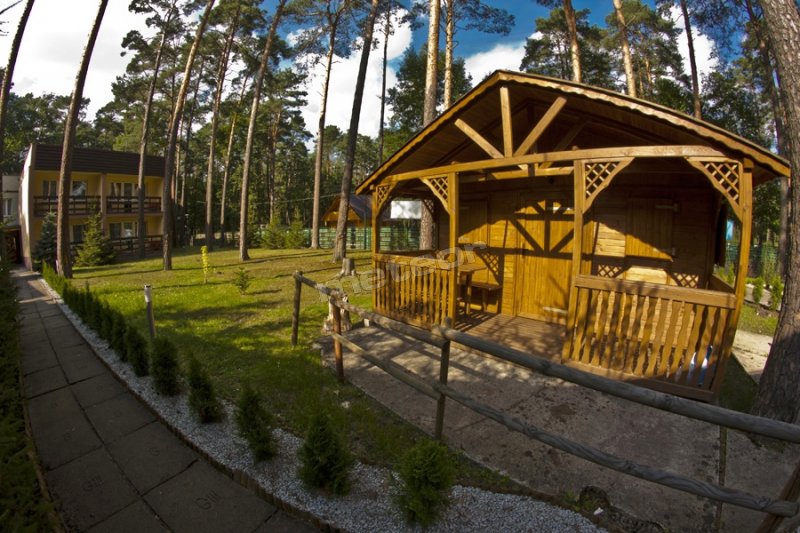 address
ul. Biwakowa 22, Turawa, opolskie
gallery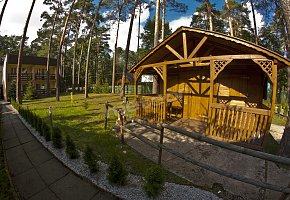 Prices - additional information
we offer
room type
number
price [PLN]
features
room

for 2

person(s)

2

99

/

person

price of accommodation with meal

room

for 3

person(s)

6

89

/

person

price of accommodation with meal

cottage

for 2

person(s)

8

89

/

person

price of accommodation with meal

cottage

for 3

person(s)

8

83

/

person

price of accommodation with meal
We offer only stays with full board.
The accommodation price includes: breakfast and dinner.
Children: up to 3 years old free of charge, up to 8 years old 30 % off.
Extra bed: 77-83 PLN per person in a room, 71-77 PLN per person in a bungalow.
Check-in & check-out time from 15.00 to 11.00 on the day of departure.
Guarantee of the reservation is downpayment of 30% of the cost of stay, paid by the 3-th day after the date of booking.
A charge for a dog or other pet 10 PLN per day.
Additionally paid: local fee, refundable deposit.
Rooms
Rooms with bathrooms.
Some rooms with balconies.
Rooms are equipped with TV.
In our offer extra beds on request.
Bungalows
Bungalows for 2-3 persons, with all sanitary facilities, with terraces.
Bungalows are equipped with TV.
In our offer extra beds on request.
About us
On the premises: water equipment rental, quad rental, parking lot.
Events and conferences
Conference and banquet room for 110 persons.
Conference room for 40 persons.
Banquet room for 30 persons.
At disposal training room.
Conference room is equipped with: audiovisual equipment, PA system.
We perfectly organize: integration events, occasional parties, family events, business meetings, conferences, picnics, outdoor events, wedding receptions.
Our attractions
For the active guest we offer: volleyball field, outdoor swimming pool.
For children: play-ground, paddling pool, air hockey, table soccer.
Gastronomy
Number of places in room: 120.
We specialize in the following cuisines Silesian cuisine, Polish cuisine.
Speciality of the house fish dishes.
At guests' disposal: café, drink bar.
Location
The facility is located by the lake Turawskim, among forests.
Invitation
We invite you to take advantage of our offer - satisfaction guaranteed.
WWW
holiday resorts in the neighborhood
accommodation in the neighborhood