Inn Gniewko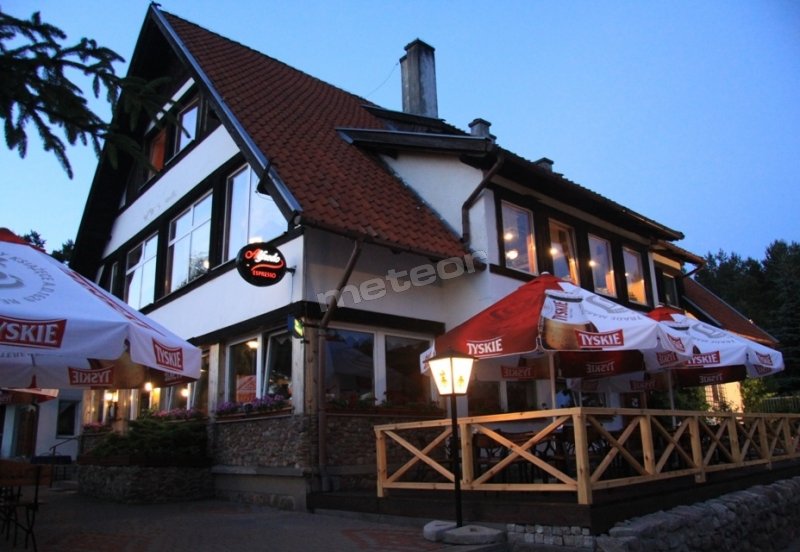 Kontakt: Centrum Informacji Meteor,
czynne w dni robocze: 8.00 - 16.00
703 400 440, 708 477 500
(cena za minutę połączenia 2,58 zł brutto)
tel. kom. 600 215 170
address
m. Rakowiec, Mała Karczma, pomorskie
gallery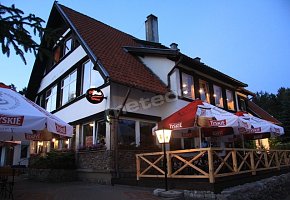 Prices - additional information
we offer
room type
number
price [PLN]
room

for 1

person(s)

1

80

-

100

/

room

room

for 2

person(s)

11

120

-

140

/

room

room

for 3

person(s)

1

150

-

180

/

room
Additional information: higher prices include breakfast. Check-in & check-out time from 13.00 to 13.00 in the day of departure.
Rooms
Rooms with bathrooms. Rooms are equipped with: satellite television, wireless Internet access (Wi-Fi).
About us
At disposal wireless Internet (Wi-Fi). On the premises closed parking.
Events and conferences
Conference and banquet room for 80 persons. Conference room equipment: flipchart, screen, PA system, multimedia projector, Internet access. We perfectly organize: training sessions, courses, symposiums, seminars, conferences, wedding receptions, First Communion parties, jubilee parties, banquets, social meetings, conventions, outdoor events, bonfires.
Nearby attractions
At disposal guarded bathing beach. For the active guest: ability of fishing, hiking trails, cycle lanes, horseback riding. Tourist attractions: castle, carriage rides.
Gastronomy
In the eating house: air-conditioning, fireplace room. We specialize in the following cuisines: Polish cuisine, regional cuisine. At disposal café.
Location
The object is located by the lake Rakowieckim. The building is located near the main route E 75.
accommodation in the neighborhood
Mogą Cię również zainteresować ...
accommodation Rakowiec vicinity