Hotel & Restaurant Centre Florres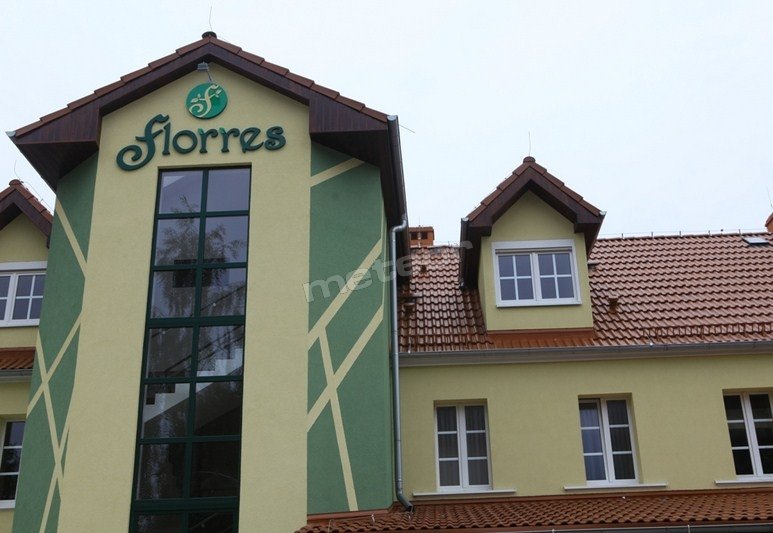 address
ul. Nowa 1b, Pawłowiczki, opolskie
gallery
Prices - additional information
we offer
room type
number
price [PLN]
apartment

for 2

person(s)

1

180

-

200

/

apartment

room

for 1

person(s)

3

110

/

room

room

for 2

person(s)

3

165

-

200

/

room

room

for 3

person(s)

1

230

/

room

room

for 4

person(s)

2

285

/

room
Extra bed 40 PLN per person.
Children: up to 7 years old free of charge, up to 12 years old 50% off.
The accommodation price includes: breakfast, parking lot, VAT.
Rooms for 2 persons can be used as rooms for 1 person - price 115 PLN.
We offer attractive discounts for tourist groups.
We accept credit cards.
Check-in & check-out time from 14.00 to 12.00 on the day of departure.
Rooms
Rooms with bathrooms.
Rooms are equipped with: Internet access, radio, TV.
About us
We speak: English, German.
On the premises: sports equipment rental, parking lot.
Additionally on the premises kiosk.
Additionally for our guests: tourist information, wake-up calls, room service.
Events and conferences
Banquet room for 130 persons.
Conference and banquet room for 40 persons.
We perfectly organize: conferences, training sessions, courses, occasional parties.
Gastronomy
Number of places in room: 130.
Open 14.00-22.00: from Monday to Friday 14.00-22.00, Saturday 14.00-22.00, Saturday 12.00-22.00.
Lunch 20 PLN.
We provide entertainment.
We provide catering services.
At guests' disposal: drink bar.
Location
The facility is located by the main route nr 38.
Invitation
We invite you to take advantage of our offer - satisfaction guaranteed.
WWW
accommodation in the neighborhood