Agrotourism BINDUGA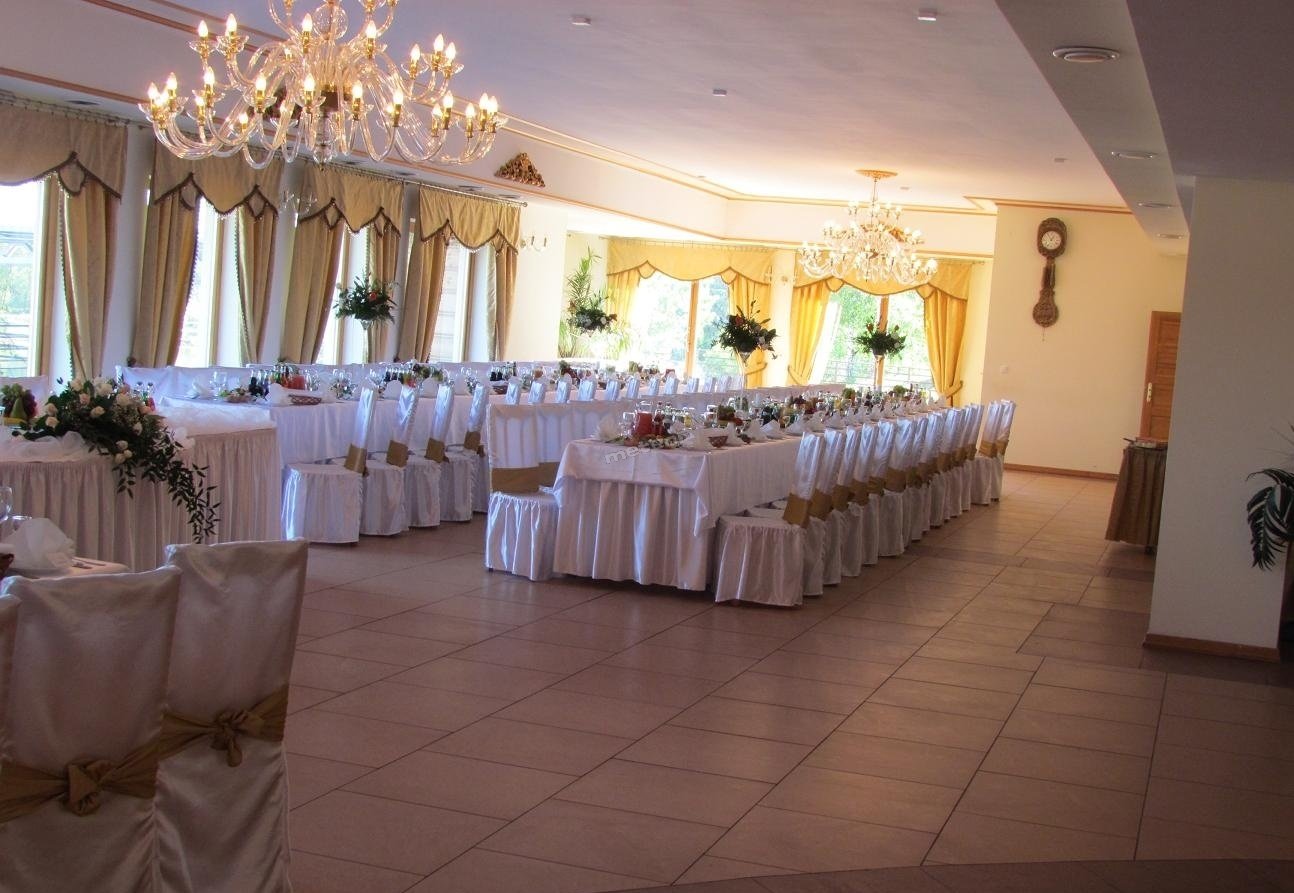 address
ul. Przystań 2, Brok, mazowieckie
gallery
Prices - additional information
we offer
room type
number
price [PLN]
features
room

for 2

person(s)

10

55

/

person

the possibility of extras

room

for 3

person(s)

5

55

/

person

wooden

year-round bungalows

for 2

person(s)

10

55

/

person

wooden
Additional information: prices are negotiable for longer stays, prices are negotiable for groups.
Rooms
Rooms comfortably furnished, with bathrooms.
Bungalows
Bungalows: available for rent all year round, with bathrooms.
Bungalow is equipped with cordless kettle.
Events and conferences
At disposal training room.
Conference room is equipped with: Internet access, projector, computer, air-conditioning.
We perfectly organize: wedding receptions, Christening parties, First Communion parties, New Year's Eve balls, integration meetings and stays, training sessions, courses, conferences, ceremonial dinners, bonfires, birthday parties, outdoor events.
For the interested we organize sleigh rides.
Our attractions
At guests' disposal: carriage rides, bathing beach.
For the active guest we offer: tennis court, volleyball field.
Nearby attractions
For the active guest: possibility of mushroom picking, Nordic Walking, possibility of fishing, horseback riding.
At guests' disposal bathing beach.
Gastronomy
We specialize in the following cuisines: regional cuisine, Polish cuisine.
We provide catering services.
Location
The facility is located in the quiet surroundings.
In the vicinity: river Bug, the forest area Puszcza Biała, Nadburzański Park Krajobrazowy.
Invitation
We warmly invite you to a holiday!
WWW
agrotourism in the neighborhood