Silesia Zakopane Centrum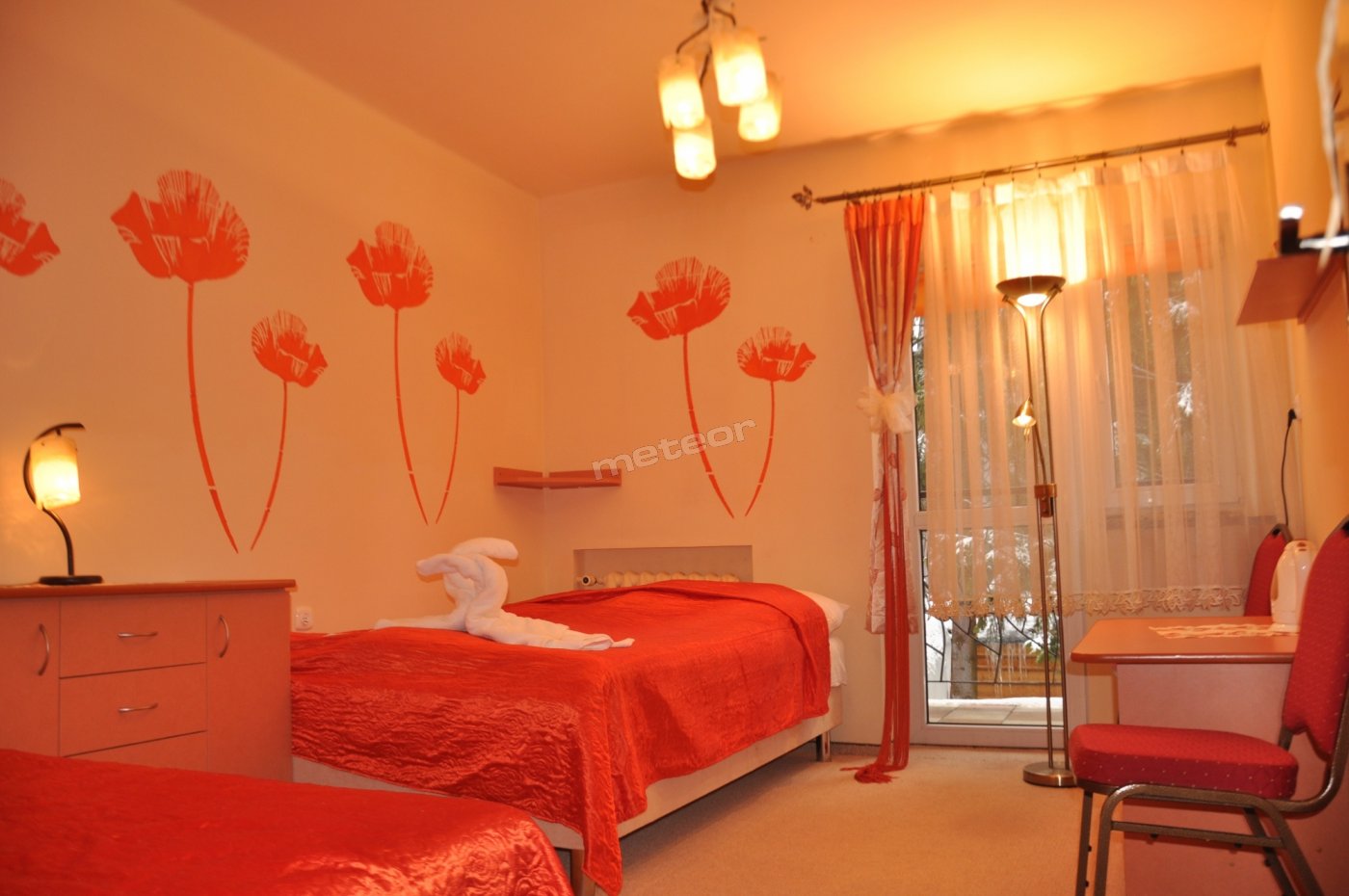 address
ul. Wincentego Pola 8, Zakopane, małopolskie
gallery
Prices - additional information
we offer
room type
number
price [PLN]
room

for 1

person(s)

3

55

-

90

/

person

room

for 2

person(s)

13

40

-

80

/

person

room

for 3

person(s)

7

40

-

75

/

person
Rooms
Rooms with bathrooms.
Rooms are equipped with: Internet access, radio, TV, cordless kettle, dishes.
Data to transfer:
Recipient: Aliorbank, Silesia, Wincentego Pola 8, 34-500 Zakopane
Account number: 21 2490 0005 0000 4000 4847 5316 (PLN)
About us
At guests' disposal: fireplace room, dining room.
On the premises free parking lot.
We accept pets.
Nearby attractions
For the active guest: hiking trails, ski lifts and slopes, snowboarding, water park, Nordic Walking.
Tourist attractions: thermal pools, architectural monuments, meetings with folklore, museum, sleigh rides, carriage rides.
Location
The facility is located in the town centre.
Invitation
Our professional and knowledgeable staff will provide quality service, friendly and homely atmosphere and make your stay memorable and unique.
WWW
holiday resorts in the neighborhood
accommodation in the neighborhood
Ciekawe miejsca w okolicy