Pokoje Gościnne U Kasi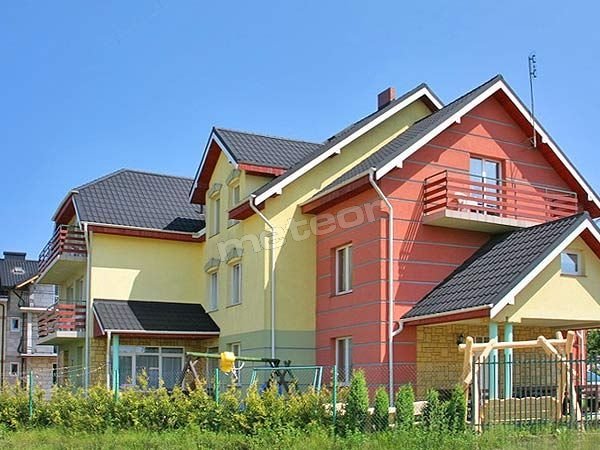 address
ul. Jarowa 9, Chłapowo, Władysławowo, pomorskie
gallery
Prices - additional information
we offer
room type
number
price [PLN]
room

for 2

person(s)

5

35

-

70

/

person

room

for 3

person(s)

5

30

-

65

/

person

room

for 4

person(s)

2

30

-

60

/

person
Additional information: prices depend on season, prices depend on number of persons.
Additionally local fee.
Rooms
Rooms for 2,3 i 4 persons.
Rooms are equipped with: LCD TV, cordless kettle, fridge, dishes, beach equipment, beach windbreaks.
Some rooms: with bathrooms and balconies.
Bathroom is equipped with: wash-basin, shower, toilet.
About us
On the premises parking lot locked at night.
Additionally on the premises: place for grill, garden, garden furniture.
At guests' disposal: kitchenette, wireless Internet (Wi-Fi).
Our attractions
For children: play-ground, swings, sandpit, slide, trampoline, play-room.
Nearby attractions
Tourist attractions: nature reserve.
Gastronomy
In the vicinity possibility to buy meals.
Location
Advantages of location: location in the quiet surroundings.
The facility is located: at the seaside.
Invitation
Quiet and calmness will make you return many a time!
WWW
guest rooms in the neighborhood
accommodation in the neighborhood
Ciekawe miejsca w okolicy