Holiday Camp Kośno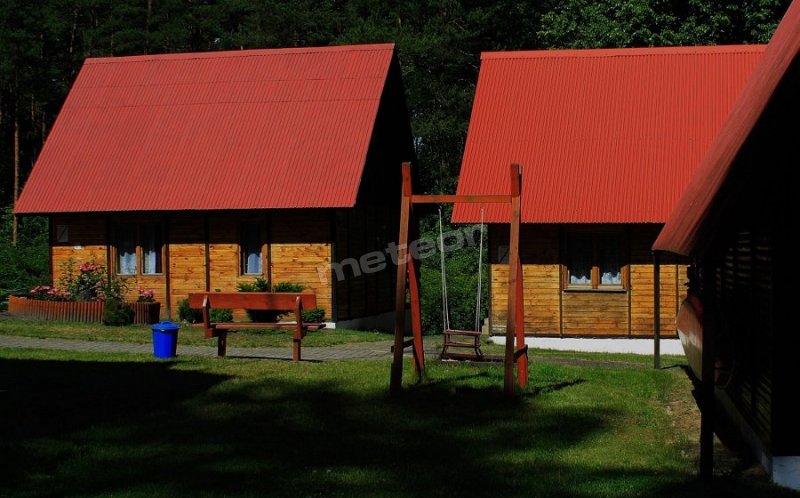 address
m. Purdka 33, Purda, warmińsko-mazurskie
gallery
Prices - additional information
we offer
room type
number
price [PLN]
cottage

for 4

person(s)

2

130

-

150

/

house

cottage

for 6

person(s)

2

150

-

170

/

house
Additional information: prices depend on season, prices are negotiable for longer stays.
Additionally paid: electricity by the meter.
Rooms
Data to transfer:
Recipient: Ośrodek Wypoczynkowy "Agrokośno" Purdka 33, 11-030 Purda
Account number: 59 1020 3541 0000 5102 0108 6149 (PLN)
Bungalows
Bungalows for 4, 6 persons, of high standard.
Bungalow consists of: fully equipped kitchen, bathroom, living-room, bedrooms.
About us
At guests' disposal wireless Internet (Wi-Fi).
On the premises: sports equipment rental, canoe rental, parking lot.
Additionally on the premises place for grill.
We accept pets.
Location
The facility is located in the quiet surroundings.
18 km to Olsztyn, Szczytno.
Invitation
We invite you to take advantage of our offer - satisfaction guaranteed.
agrotourism in the neighborhood
accommodation in the neighborhood
Mogą Cię również zainteresować ...
accommodation Purdka vicinity
Purdka