Centrum Wypoczynkowe Eco Vita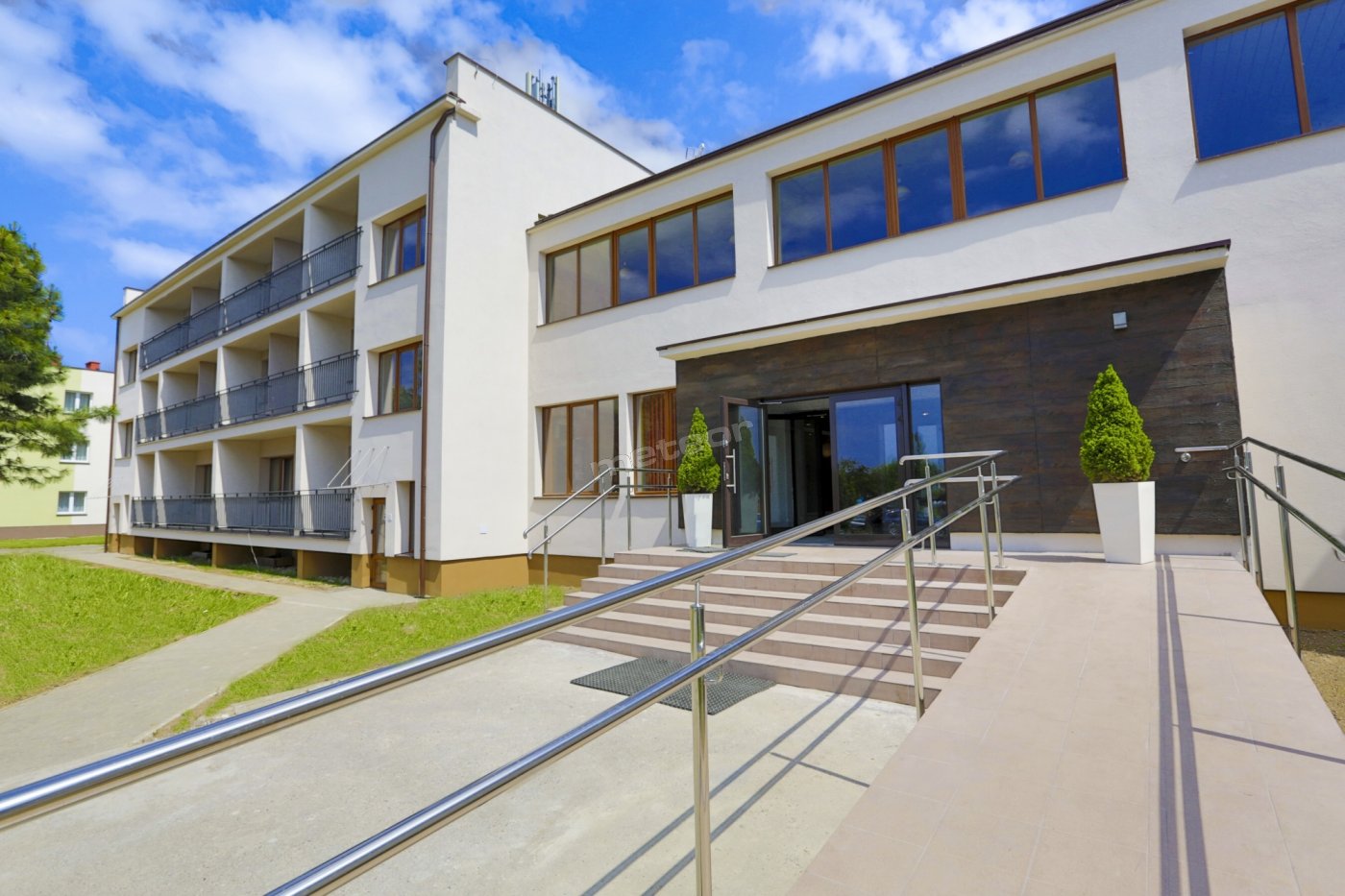 address
ul. Lotnicza 1, Sianożęty, Ustronie Morskie, zachodniopomorskie
gallery
Prices - additional information
we offer
room type
number
price [PLN]
features
room

for 1

person(s)

2

180

-

250

/

person

bed and breakfast

room

for 2

person(s)

3

135

-

225

/

person

bed and breakfast

room

for 3

person(s)

33
room

for 4

person(s)

2
Extra bed 95-140 PLN for a child.
Night's lodging 25 PLN workers.
Additional information: prices depend on season, higher prices are valid in high season, lower prices are off-season prices.
High season: 24.06 - 02.09.
Children up to 3 years old without separate bed and board - free of charge.
A charge for a dog or other pet: 15 PLN per day.
Additionally paid: parking lot 20 PLN per day.
Rooms
Rooms: with bathrooms and balconies.
Rooms are equipped with: wireless Internet access (Wi-Fi), TV.
About us
On the premises parking lot.
Additionally on the premises place for grill.
Treatments
We offer the following types of massage: relaxing massage, therapeutic massage, slimming massage.
Events and conferences
We perfectly organize: occasional parties, wedding receptions, First Communion parties.
Our attractions
For the active guest we offer Nordic Walking sticks.
For children: games, air hockey, table tennis, play-ground.
Nearby attractions
For the active guest: indoor swimming pool, bathing beach, water sports, Nordic Walking, cycle trips, rope park.
At guests' disposal sauna.
Gastronomy
We offer possibility to buy full board: breakfasts, lunches, dinners.
We specialize in the following cuisines: home cuisine, oriental cuisine.
Location
The facility is located in the centre.
To the beach 300 m.
8 km to Kołobrzeg.
Invitation
We invite you all year round, we guarantee nice and professional service.
WWW
holiday resorts in the neighborhood
accommodation in the neighborhood
Ciekawe miejsca w okolicy